Buying gifts for Dad can be a challenging undertaking. We've pulled together some items the dad's at Logo Brands would love to receive. There's something here for almost everyone, so we hope it helps you show some love to the dads in your life!
Sonos Speaker
Get him started. Even if you and your sibling need to go in together to afford this gift it is so worth it. Easy to set up and even easier for him to build off the one you are getting him. These are great for any dad that likes music or likes to entertain.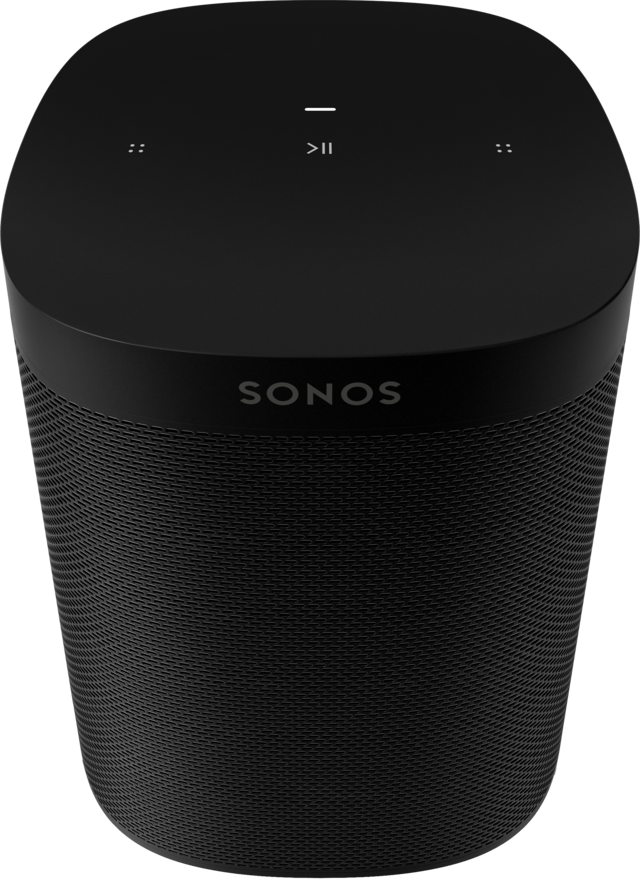 Grill Accessories
Buy this combo pack. It is worth it and will change the way he grills food and then cleans up. Get him the nonstick mesh liner and the Kelfoya Grill cleaning brick block. Both of these products are awesome and it helps you because he grills more.

Grilll Mesh Mat Set of 3 on Amazon
For Next Level Cooks
If your dad loves to cook/grill the one thing missing from his arsenal that he doesn't even know about is s a Sous Vide. This device is what restaurants use to cook meat to a perfect temperature while also keeping it super juicy. Trust me, this is a gift he will talk about for years to come.

Anova Precision Cooker on anovaculinary.com
For the Sports Fan
Make sure you Dad is ready to watch sports this year at home. Check out the Logo Brands Elite Chair or if you need something more sturdy we have the Big Boy Chair. Set him up in either of these chairs to represent his favorite team at every outdoor event this summer! Use code LUVDAD for 20% off your entire purchase.

Big Boy Chair on logobrands.com
The Ridge Wallet
However I am not actually telling you to buy that brand name just the style. The brand name can cost you $100 but this one is $25 and is just as good. There are over 2000 reviews and it averages 4.5 stars. I have owned two of these over the last 5 years if that tells you how well they hold up.

Carbon Fiber Wallet on Amazon
Counterman Beard Oil
It's the best. It's healthy for his face. It smells good and keep his beard looking fresh and healthy.

Counterman Conditioning Beard Oil on beautycounter.com
Bourbon Glasses
I know…I know… He has 10 oz rock glasses but for the guys who like to savior their whiskey or scotch he needs a set of these.

Glencairn Crystal Whiskey Glass on Amazon
Sports Coolers
Help your dad keep things cool this summer with one of the Logo Brands coolers. The 24-Can Cooler is a practical size for any outing and comes with an attached metal bottle opener. The Rolling Cooler is perfect for larger adventures and can hold up to 45 12oz cans with ice.  You can find them both in all his favorite teams and save 20% when you use code LUVDAD at checkout!

24-Can Cooler on logobrands.com

Rolling Cooler on logobrands.com
Phone Accessories
This pair of accessories are often over looked. One is a stand for the office desk and the other is a flat wireless charger. Both are needed.

Yootech Wireless Charger on Amazon

Phone Stand on Amazon
Stationary
Is he a hand written "thank you" card guy? If so, this combo is so cool. I get more compliments about my jet black stock card and silver gel ink than what I wrote on the card. Its thoughtful and says, I know you.

Black Blank Cards on Amazon

Gel Impact Pen with Silver Ink on Amazon
Sentimental Gift
Does your dad like sentimental gifts but doesn't want anyone to know? Get him a cool note book in which you write inside of it a list of things he taught you. Describe them, and what they mean to you today. This is a cool notebook for you to start writing….

Thick Notebook with Pen Loop on Amazon
Rocketbook
Is your dad a note taker? Does he like to keep things organized and at his fingertips at all times? I had a friend refer this product to me and it has been a game changer. Introducing the Rocketbook. You can write notes, scan them, save them, and then erase them. Then do it all over again… Really neat gift.

Rocketbook Core on getrocketbook.com
Goodr Sunglasses
Average price is $35 yet they feel and perform like a $100 pair. What sets this site apart is the designs. They have one for everyone's dad… Crazy all over patterns to simple sleek looks.

Shop all the styles at goodr.com
---